Crystal Security
Stay Protected with us
About
Crystal Security is a cloud-based system that detects and removes malicious programs (malware) from your computer. Its technology provides fast detection against malware and lets you know about the changes on your computer in real time.
Learn more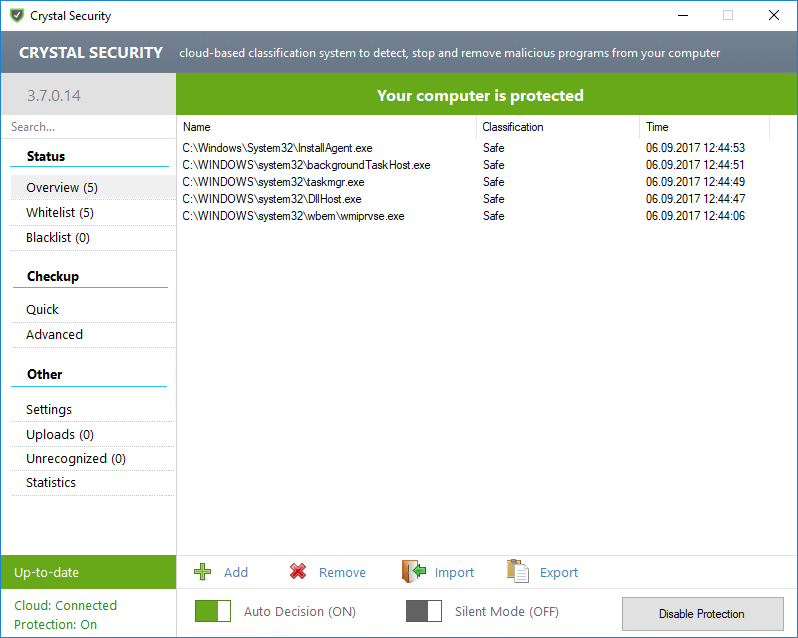 Anti-Malware
Crystal Security is an easy to use application that was created in order to help you quickly detect and remove malware that might affect your computer.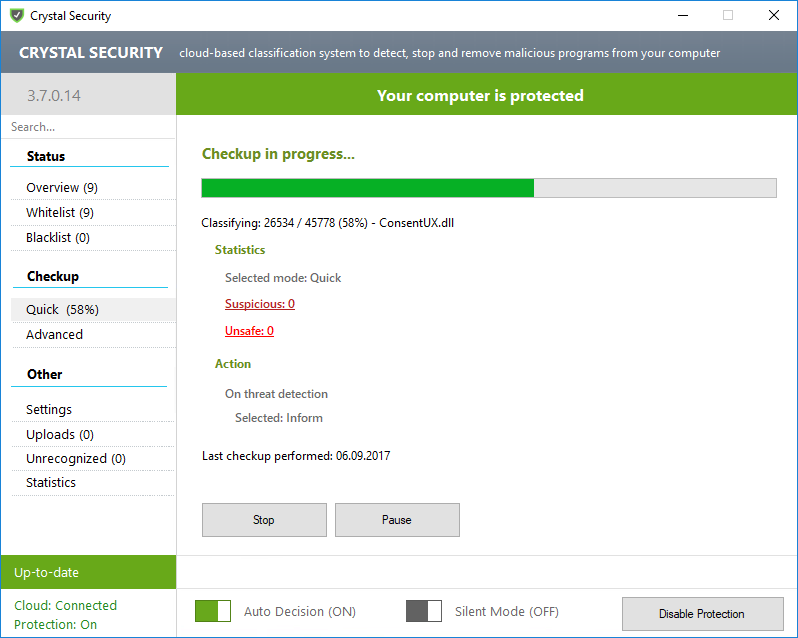 Cloud Based
The cloud based Crystal Security gathers data from millions of participating users systems around the world to help defend you from the very latest viruses and malware attacks.
Announcement
Crystal Security 3.7 version is now available.

There are a lot of changes in 3.7 version such as new Dynamic engine which can detect 0-day malware and unknown ransomwares without any signatures. There are also other new features, changes and improvements.
Downloads
Crystal Security 3.7.0.40
Installer and portable versions available
Language: English only

Version status: stable

"TrackOFF is a consumer privacy company that builds best in class tools to secure users' identities and personal data."
News & Review
Kardo Kristal
Developer of cloud based anti-malware product called Crystal Security.
Focused on security and web development.

I am open to offers regarding co-operation and partnerships.
Feel free to contact me at any time.

Contact: info@crystalsecurity.eu
Website: www.crystalsecurity.eu
Contact
Please feel free to contact at any time with questions, requests or if you need any help.